Charles Darwin's voyage to the Galapagos Islands inspired the masterpiece of scientific thinking known as the theory of evolution by natural selection. Every biology student learns about it in the classroom but few have the opportunity to follow in Darwin's footsteps and explore the islands firsthand. Yet come May, a group of students enrolled in The Natural History of the Galapagos Islandsand Ecuador will be doing just that.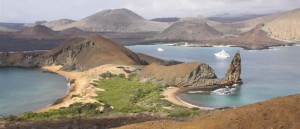 "To take a deeper look and obtain a better understanding of some of the most miraculous findings and theories is something any biology major would yearn for," said Isha Desai, senior biology major. "Taking this course gives me, as well as my classmates, this amazing opportunity to explore our passion for biology at a deeper level!"
The two-week, faculty-led trip to the Galapagos Islands is the immersion half of the new course, complemented by classroom introduction to the natural history of the islands offered in the spring semester.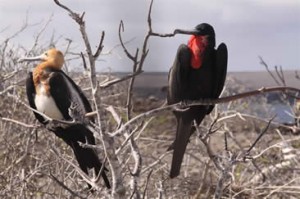 In addition to discussing the ideas behind the "On the Origin of Species" and learning about the history and culture of Ecuador, the first part of the course will encourage teambuilding and introduce basic Spanish-speaking skills in preparation for the trip. Students will also study the research of Peter and Rosemary Grant, whose work was featured in the Pulitzer Prize-winning "The Beak of the Finch," by Jonathan Weiner.
From May 19-31, 2011 the students will travel to Ecuador for direct exposure to the islands and species they spent the spring semester learning about. In addition to immersion in the natural history, students will be exposed to the culture of the country and its people. Activities include museum visits, a hike in the cloud forest of the mainland and an eight-day cruise through the Galapagos Islands, along with swimming, scuba diving, kayaking, and soaking up the sun on the beach.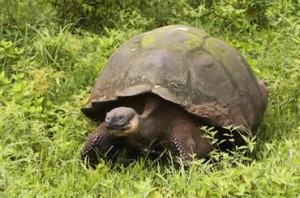 "I have long been a proponent of exposing Americans, especially students, to another culture," said Dr. Donald Lovett, chair of the Department of Biology and the faculty member leading the program. "It provides an appreciation for other points of view and actually makes them better citizens back home, since they will have this new perspective and may be more understanding or tolerant of people from other cultures."
"In this trip the students will be more immersed than the typical tourist," he added.
As students wrap-up the semester here at TCNJ, they are eagerly awaiting their once-in-a-lifetime trip to the world's most incredible living museum.
"This is my first time studying abroad, and I cannot imagine a better way to finish off my final year at TCNJ," concluded Desai. "Being on a cruise, in tropical weather, learning about what I love most – I cannot ask for a better graduation present!"
By Jessica Corry
For More Information: