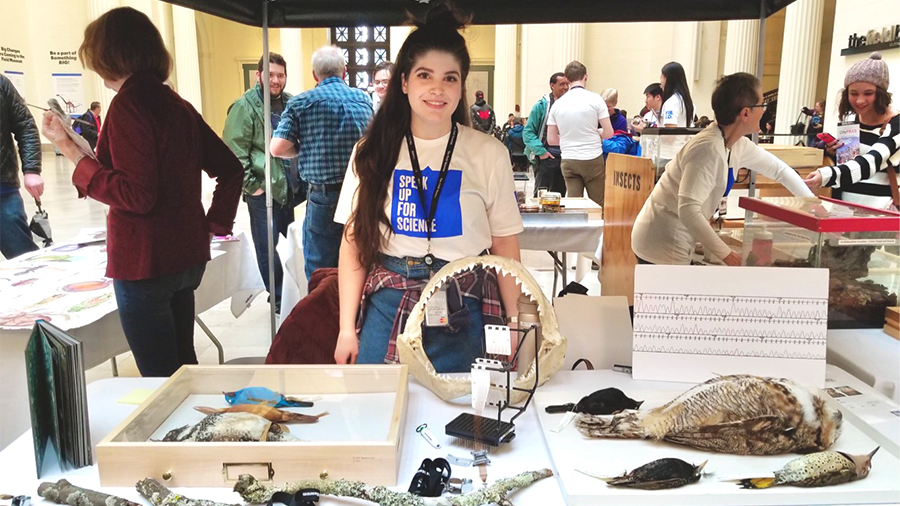 We're proud to share this article recently published in "ASBMB-Today," a newsletter of the American Society for Biochemistry and Molecular Biology, which features Isabel Distefano, a Biology major and 2017 graduate of TCNJ.
Isabel (left)  is now working in the Pritzker DNA Lab at the Field Museum in Chicago, and loves her job. The article is here: https://www.asbmb.org/asbmb-today/careers/082622/science-inside-a-museum-exhibition
Another amazing TCNJ Bio alum!