(tentative, subject to change pending final contracts)
Day 1 (May 24, 2019): Fly to Quito, stay at Hotel Real Audiencia in the historic Old Town district of Quito.
Day 2 (May 25, 2019): Tour of historic Old Town, including the Basílica del Voto Nacional, Independence Plaza, 16th century cathedrals, and the Central Bank Museum.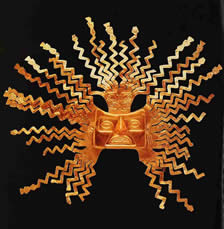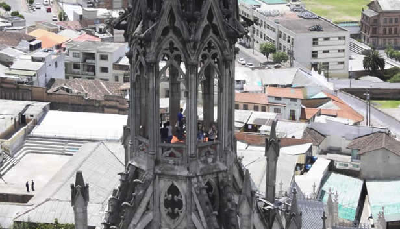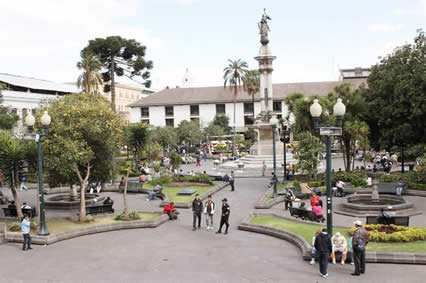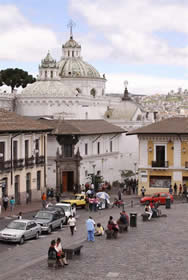 Days 3-10 (May 26-June 2, 2019): Fly to the Galápagos Islands and cruise for 8 days throughout the archipelago on our personal 20-passenger Ecoventura yacht. Islands to be visited include San Cristóbal, Espan~ola, Floreana, Plaza Sur, Seymour Norte, and Santa Cruz (including Fausto Llerena Breeding Center, aka Darwin Research Center). Each morning ride a panga (a raft with an outboard motor) from the cruise ship to shore, where our two naturalists (trained and certified by the Galápagos National Park) will lead us on a 3-hour hike. Return to the ship for lunch while cruising on to the next landing site. Another hike follows in the afternoon. Each day there also will be opportunity to swim, snorkel, sun on the beach, or kayak along the shore. In the evening, our naturalists will outline the next day's itinerary and present a lecture on some aspect of the natural history. After dinner, relax on the sun deck or in the ship's lounge. On the final day of the cruise, return to San Cristóbal Island and tour the Galápagos National Park Interpretive Center.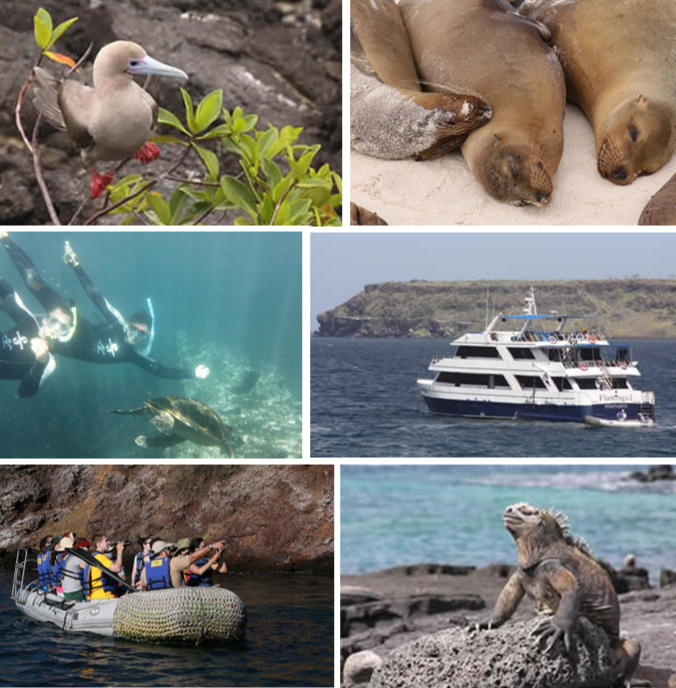 In the afternoon of June 2, fly back to Quito and travel by bus to the Bellavista Cloud Forest Reserve & Lodge in the pristine Tandayapa region. The reserve is located on the edge of the Choco biogeographic region, which has been recognized as one of the most biologically diverse areas on the planet.
Day 11 (June 3, 2019): Bird watching at dawn, followed by a naturalist-led hike through the cloud forest. After lunch, travel to the highlands to the indigenous Quichua village of San Clemente in Imbabura Province to spend two nights in home-stays with families.
Day 12 (June 4, 2019): Work with villagers to practice plowing fields, learn about medicinal plants used by the Quichua, and take a short hike. Traditional picnic lunch with the villagers. After dinner enjoy a performance of traditional indigenous music and dance by a local troupe.
Day 13 (June 5, 2019): Travel to the nearby town of Otavalo and visit the largest indigenous market in South America to sample local fruits and to shop for local handicrafts. After lunch visit the Quitsato sundial in Cayembe and learn about pre-Columbian astronomical observations. Continue on to the Termas Hot Springs Lodge in Papallacta, located on the edge of the Cayembe-Coca Ecological Reserve.
Day 14 (June 6, 2019): Optional hike into the Cayembe-Coca Ecological Reserve in the morning. Relax in the afternoon and then continue on to the Quito airport in the evening, arriving back in Newark/Philadelphia the next morning.